Diamond Thieving Couple Terrorizes Canadian Jewelry Stores
A middle-aged pair of diamond thieves is filling the heart of every jewelry store owner across Canada with dread: since July of this year, starting in Vancouver and working their way across Canada, the couple has managed to switch fake diamonds for the real thing in a daring, cunning string of robberies.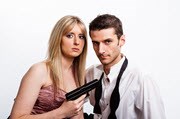 According to Global News, the most recent reported robbery was in Charlottetown on Monday (October 17), when the couple managed to swap useless stones for two diamonds valued at $20,000. According to several sources, the couple enters a store, argue over how many carats to buy, and then switch real diamonds with fakes while salespeople are distracted.
Wayne Smith, owner of W. Smith and Co. Fine Jewellers, went public about his own robbery this month and has since heard about similar heists across Canada. Smith said he now knows of a half-dozen thefts from Vancouver to the Maritimes. According to him, the thieves could easily have made off with more than $1 million in diamonds.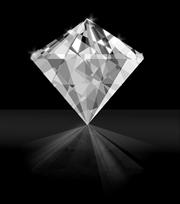 Smith said investigators were in his store to extract the thieves' DNA from a 1.5 carat stone worth $25,000 they tried to switch. They did make off with a one-carat diamond valued at $10,000, he said.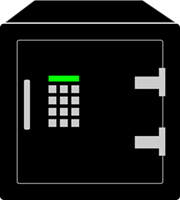 "They have made their way through the Maritimes," Charlottetown Deputy Chief Gary McGuigan was quoted in The Star as saying. "Through our intelligence ... we're confident that they've been to Halifax, they've been in Fredericton, they've been in Saint John and then here in Charlottetown".   
 "These guys are crooks, they make a living off it, and they need to be brought to justice," Smith told the website. Luckily, the thieves were caught in camera on their latest robbery, and police are now hoping to catch them soon – and bring much needed relief to jewelry store owners across the country.