Love and Diamonds: 12 Sparkling Facts about Valentine's Day 2016
How many jewelry stores are there in the US, and how much merchandise do they sell at Valentine's? What is the median age at first marriage, and what percentage of people is married? We've collected some interesting tidbits about Valentine's Day, using three recent surveys conducted among American consumers.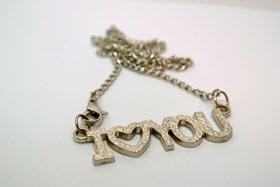 Nevada Wins the Day
According to the US Census Bureau, there were 23,096 jewelry stores in the US in 2013.
In February of that year, these stores sold an estimated

 

$2.5 billion

 

in merchandise, proving once again the strong connection in people's minds between jewelry and love.
The median age at first marriage for men was 29.5 and 27.6 for women in 2014. 47.7% of people 15 and older reported being married in 2014.
Nevada ranked first in 2014 for tying the knot, Hawaii was a pretty close second.
19.2% of people married in 2014 were married twice in 2014. 75.5% of people married were only married once.
Valentine's Day Spending is Up
According to the National Retail Federation's (NRF) Valentine's Day Consumer Spending Survey, the average spending for Valentine's Day will be $146.84 – about $4 more than what Americans spent in 2015.
Americans plan to spend $4.4 billion on necklaces, earrings and other jewelry items
One in five consumers (around 19.9%) plan to buy jewelry for Valentine's Day.
According to the NRF, most responders will buy gifts in department stores (34.5%), and nearly one third will shop at their favorite discount store
The difference between men and women…
According to an American Express survey ahead of this Valentine's Day, The majority of unmarried couples (54%) find a non-diamond ring to be acceptable.
Specifically, one-third of unmarried couples find gemstone rings acceptable for engagements, followed closely by the couple's birthstones (28%) or a special design, such as a knot or a heart (28%).
According to the AMEX survey, men and women don't seem to agree on how much it should cost– women find $2,731 on average to be an appropriate amount to spend, while men find $1,991 to be appropriate.